In the run-up to the online Imaginary Worlds course in February, I'm posting a writing prompt each weekend, to carry you through the winter – plenty of different stuff for you to play around with as a chance to experiment, start inventing, get your pen moving, and have fun!

This week's prompt is THE BLACK HOLE. Remember that amazing, albeit slightly blurry, photograph they put together recently of a black hole last year?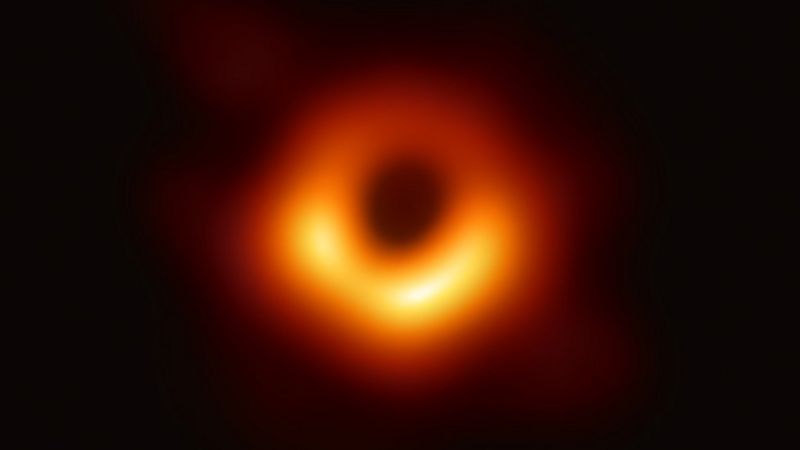 Now, imagine they manage to refine the image a whole lot more and see... something completely unexpected.
If you want to do a bit of reading to stimulate ideas, here's a helpful article about it from the BBC, with a wee black-holes-explainer at the end. And here's a slightly more in-depth article from NASA of how they got the photo, with some very cool info and explanations.

I suggest you do this as an exploratory free-write: just take the black hole as your jumping-off point and write to discover the rest, and give yourself 10 minutes to just keep writing. You might end up writing notes and a discussion with yourself about possibilities, or a bit of a story outline, or parts of a scene, or a mish-mash of all of those – let it take whatever direction you fancy, let every idea onto the page no matter how wild or ordinary, see what happens.

This prompt is on the sci-fi-ish side of the Imaginary Worlds umbrella: ideas that are from our world, but a bit in the future or taking a scientific idea a bit further. That said, you don't have to rule out mystical, metaphysical, or downright magical stuff: there is absolutely room for that in sci-fi too. Nnedi Okorafor's Book of Phoenix and Peter F Hamilton's books, both on the Imaginary Worlds course book list, draw on both beautifully. Let your imagination rampage where it will: genre labels are for later!

If you'd like to find out more about the Imaginary Worlds course this February, you can read about it and book here. I'll be posting writing prompts each week, so if you want them delivered to your inbox, you can subscribe to the blog here:


You can also follow me on
Twitter
,
Facebook
, or
Instagram
to get reminders. Details about the course and how to book are
here
.